Friday started off like no other day for Tristan. He had an appointment with the dentist! He was so excited. I mean, it only took his parents three years to get him there! I say we were just waiting for the right dentist (well, he's been there for a year or two!). He had so much fun playing in the bus in the waiting area.
Then we went back for the cleaning. Tristan thought it was really cool that he could watch the Backyardigans on the ceiling. He noticed the t.v. on the ceiling right away!
The hygenist cleaned his teeth, and he held his mouth open like a pro. Then Dr. Massey came in and checked his "big giant teeth with his little bitty mirror" (Tristan's words), did some other work on his chompers, and complimented the great care his mommy and daddy have taken with his teeth (props to us!).


During all of this, Asher was being so great!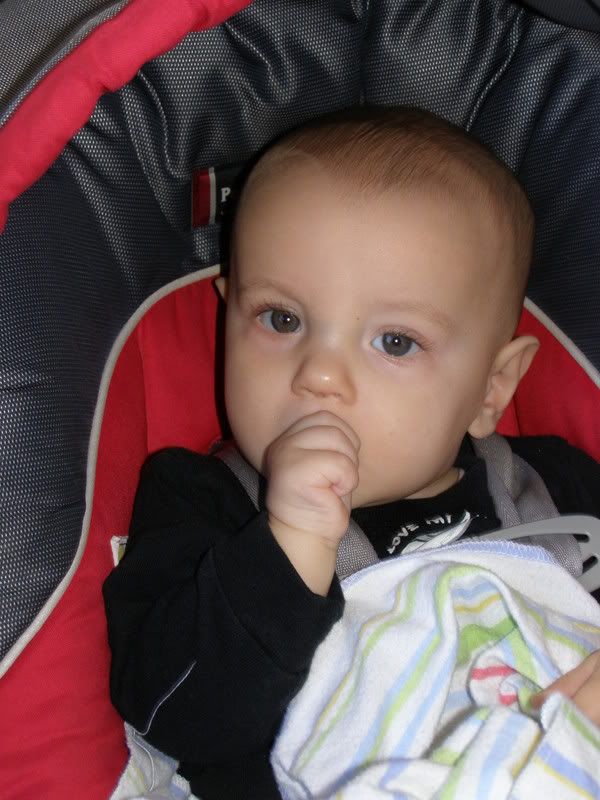 Since Tristan did so great while having his teeth cleaned, he got to pick a prize! Of course, the one he wanted happened to be out of order (kids just sense these things, don't they?).


And finally, here he is sharing his shiny teeth!!!